Re/Form speakers are inspiring, engaging and accomplished. They are entrepreneurs and advocates, parents and volunteers, artists, visionaries and teachers. More than 25 speakers will share their experiences and insights on topics ranging from diversity & inclusion to workplace trends to entrepreneur self-care.
2019 Speakers and Facilitators
RYAN SLATER AND ZACH BERMAN
C0-Founders, The Juice Truck
Ryan Slater and Zach Berman are the co founders of the Juice Truck, Canada's original Cold Pressed Juice Bar. Since their launch as a food truck in Gastown in 2011, Slater and Berman have grown the business to 4 cafes, 2 food trucks and distribution at over 50 grocery stores and cafes. Community, collaboration and leading with values have been three of their pillars that have helped them grow their business to 100 + staff. In 2017 they released a cook book with Penguin Random House. They were also listed as one of the top juice bars globally by Conde Nast Traveller.
Chef and Author, Whitewater Cooks
Shelley is the chef and driving force behind the best selling Whitewater Cooks series. She is passionate about creating easy-to-follow, delicious recipes from fresh ingredients and about sharing her love of food with others. Shelley is a force of nature who thrives on non-stop activity and on creating amazing meals for friends and family. Her first self-published cookbook series has sold more than 200,000 copies worldwide and is known nationally for its fool-proof recipes that has turned home cooks into culinary rock stars. Her fifth book, Whitewater Cooks: More Beautiful Food was released in 2017.
Juno Kim is known for being a conscious chef whose unique approach to food has garnered him awards, accolades and a reputation as one of the best caterers and food stylists in Vancouver. He's called upon by the top tastemakers, brands, artists, publications, films and tech companies when they're in the need for unique food experiences or visuals.
Approaching his sixth year in this role, he looks towards the future with an evolving mindset. Juno is currently exploring novel entrepreneurial and creative projects that capitalize on the multi-disciplinary approach he has cultivated throughout his life.
Thara Vayali specializes in health education and mindbody medicine. She holds a private practice as a Naturopathic Doctor in Vancouver and focuses her work primarily on hormones and gut. She is a sought after speaker and facilitator for health education, as her sessions have been described as making complex information "deliciously easy to understand". The personal exploration of artistic expression has played a major role in her work, influencing how she approaches her patients, clients and students. She is skilled in guiding process-planning for individuals and passionate about assisting teams as they clarify and manage their goals.
Owner and operator, Bodega Ridge
Jesse Keefer is the owner of Bodega Ridge located on B.C.'s Galiano Island. At the age of eight, Jesse first visited Galiano Island where he currently operates Bodega Ridge. His deluxe log-cabin accommodation and retreat destination Bodega Ridge has become a popular venue for companies such as Lululemon, Arc'teryx, Vega and Earls—as well as travellers from around the world. Jesse is always happy to share his love and intimate knowledge of the island. He is currently building out the Bodega Ridgesister property, Bodega Cove.
Jacqueline Jennings is an entrepreneur coach, start-up consultant and group facilitator commonly referred to as Biz-Witch. What Jacqueline finds more interesting is learning about how we can get more done by doing less and how a leader's performance is directly impacted by how much they are willing to look at how they get in their own way. Learning from elders, working with horses and decolonization are among her current favourite topics of conversation. Jaqueline is currently working towards her vision of creating a world-class land-based retreat centre.
Founder, Bash + FETE
Having worked with a broad spectrum of brands + clients + produced a diverse range of events including P&G's Launch at CES, Turner Network's Upfront in NYC + OPRAH's Canadian Tour, Brittany has an eye for creating and building events that exceed clientele expectations and standards. With extensive project management skills, strong technical knowledge and a client-focused mentality, Brittany has a knack for thinking outside of the box to come up with one-of-a-kind creative concepts. From black-tie to tie-dye, Brittany lives up to her inadvertent titles of being the go-to-gal and make-it-happener for events of all shapes and sizes.
Diversity and Inclusion educator, Workplace Inclusion Inc.
"Shep" aka DS Sheppard has been working in the fields of Diversity, Inclusion and Social Justice for over a decade. Shep (pronouns they/them/their) works at Vancity Credit Union, and also has their own consultancy company: Workplace Inclusion Inc., which provides Diversity and Inclusion education and strategies for companies including Blue Cross, Hootsuite, Morneau Shepell and Lush Cosmetics. Shep is also a board member of Rainbow Refugee, which assists LGBTQ2+/2S people seeking refugee protection in Canada, and is Co-Chair of the City of Vancouver's Trans, Gender Diverse & Two-Spirit Committee.
Co-Founder, The Corker Co.
Matt Corker is the co-founder of The Corker Co and creator of The Manager Start Line, an online training program designed to take leaders' people management skills to the next level. Matt has trained individual managers and their teams in organizations including lululemon athletica, Kit and Ace, The Westin Resort & Spa and the University of British Columbia. With over 10 years of industry leadership and management experience, Matt uses his extensive knowledge of best practices and forward-thinking people development theory to create custom leadership programs and facilitate high-impact conversations and projects. He is an athletic opportunist, an avid traveler, and loves sharing that extra scoop of ice cream with the love of his life.
Britney Gill is a photographer from Vancouver B.C. although her free-spirit tendencies take her all around the world. She loves to capture moments through a natural, documentary style of photography. Candid is her best work and good people are her genre. Her business specializes in travel, fashion and brand identity photography across many industries favouring brands with high ethics and social responsibility.
Lawyer and Director, Vancity Credit Union
Niki Sharma is a lawyer, a Director of Vancity Credit Union and former Chair of the Vancouver Park Board. She is currently on the leadership team to implement an universal childcare plan for B.C. She is deeply committed to reconciliation, diversity and inclusion, gender equity and strengthening local communities. Niki is a frequent public speaker and recognized writer on diversity and inclusion.
Creative Director and Filmmaker
Dylan is an award-winning creative director and filmmaker from Vancouver BC. In the last decade, he has led creative teams across numerous industries, ranging from tech to luxury apparel and has helped develop several brands, including Ride Cycle Club, which he co-founded in 2014. In 2017 he co-founded Very Polite Agency where he is Head of Creative.
Co-Founder + CEO, , Woodlot
Sonia Chhinji is the creative spark behind Woodlot, a Vancouver-based health, beauty, and wellness company. Sonia and Woodlot are on a mission to transform the industry to a point where quality is never in question. Ignited by a lifelong passion for entrepreneurship and inspired by tradition, Sonia, along with her partner, Fouad Farraj, co-founded Woodlot in 2014 from their kitchen in Vancouver, producing their signature clean-burning, GMO-free soy-based coconut candles, and plant-based soaps. As word-of-mouth spread like wildfire, they rapidly outgrew their home headquarters and expanded Woodlot's stockists to more than 400 worldwide
Owner , Kokomo Foods
Katie Ruddell is founder of the sunshine inspired café, Kokomo Foods. Before opening Kokomo in 2017, Katie spent over 10 years working in marketing and brand strategy, and later left her dream job at lululemon to pursue her goal of supporting the Vancouver community through food and love. Katie works with a small but mighty team to bring creative vegan dishes and year-round sunshine to the people of Vancouver. Last summer, Kokomo opened its second location in the heart of Kitsilano. As a goal setter and perpetual dreamer, she is working towards her next goal of living seaside.
Owner, Talaysay Tours
Candace, ancestral name xets'emits'a (to always be there), started her company in 2002. Trained as an anthropologist and school teacher, sharing outdoor education and culture was a dream made possible by growing up on the land and being taught the stories and history of her people by her parents and elders in the community. Candace is a head kayak guide, storyteller and educator-facilitator. During the school season, Candace enjoys working with both educators and students teaching First Nations history, ecology, kayaking, canoeing, cultural protocols and art.
Bree Melanson is an international speaker and channel celebrated for making her mark on the all-things-esoteric and self-development world. Thousands of 'spiritually curious' are attending Bree's workshops to reprogram unconscious beliefs and reawaken their innate intuition. Bree's mastery lies in her grounded approach to dissolving the divide between the material and metaphysical and unlocking the mysticism in manifestation and quantum healing. The depth of her work is unparalleled; single sessions equate to years of traditional therapy and classes helping people make lifetimes of change through psychological processes and channeled lessons.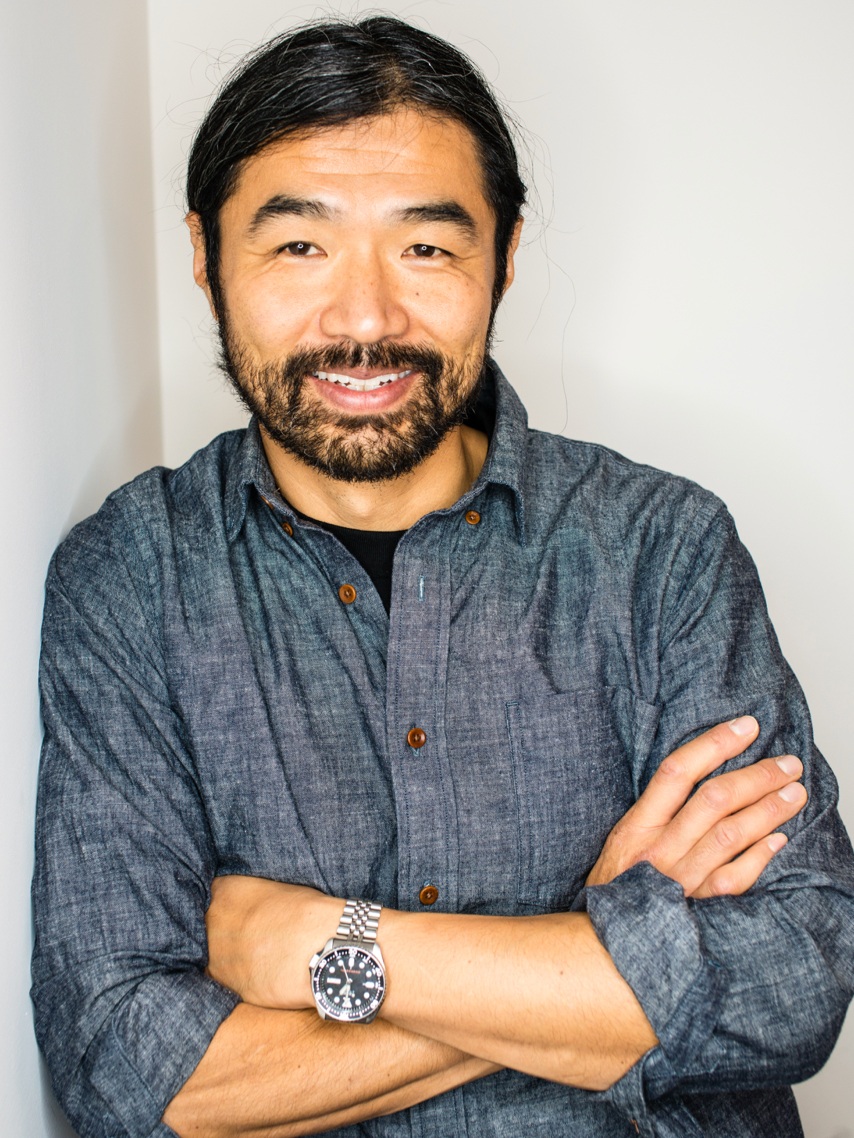 With an MBA from McGill, Masa Takei, formerly worked in management consulting before turning to the dubious living of freelance writing. (His alma mater has threatened to revoke his degree.) He's written for organizations including Canadian Geographic, The Globe and Mail, National Geographic, The Banff Centre, and Arc'teryx. His work has been nominated for National Magazine Awards and a Canadian Screen Award. For one new-media project he built a 320-square-foot, off-grid cabin on Haida Gwaii, where he lived for over two years. He is currently an instructor at Capilano University and lives in Vancouver.
CEO and Creator, Sphere
As Co-Founder of the world's first and largest chain of Blow Dry Bars, Devon Brooks has built her reputation on challenging the status quo. With more than 90 locations, Blo now spans four countries, becoming the fastest growing category in the beauty business having collaborated with such international mega-brands as Mattel, Guess, Topshop and Gwenyth Paltrow. After a decade of supporting hundreds of creatives, professionals, start-ups, and Founders in articulating and realizing their goals, she has set her sights on disrupting the personal-development landscape. Her latest venture, Sphere, is a revolutionary first-to-market platform that customizes the experience of personal coaching.
Founder and Creative Director, Fig Facial
JJ is Founder and Creative Director of Fig Facial, the world's first Doctor-led, clean facial destination coming to Vancouver this spring. Fig's unique offering includes clean injections, high tech facials and curated, Doctor-approved clean beauty products. Originally from London, England, JJ started her career as an assistant to the iconic, late Fashion Editor Isabella Blow - renowned for discovering such talents as Alexander McQueen and Phillip Tracey. She also founded the multi-disciplinary Creative Agency, JJW Studio offering design and creative direction to such brands as Louis Vuitton, Harrods, Graff and Selfridges. Jj lives in Vancouver with her husband and three young children.

Creative Community Activist, and Food Fanatic
Mark Busse is a strategist, communication designer, engagement specialist, and facilitator with a strong belief in the power of curiosity, creativity, conversation, and community as catalysts for positive impact and change. Mark's career has put him on the frontier of applying design methods to social and strategic questions in business, community and the arts, and he is an outspoken design industry writer, speaker, and activist, serving on various industry boards, advisory councils, and education programs. As a Director at HCMA, Busse is a member of their interdisciplinary design practice and leads TILT Curiosity Labs, where the firm explores, experiments, and seeks new discoveries, approaches, and opportunities.
Founder, Raw Beauty Talks
Erin Treolar launched Raw Beauty Talks in 2014 with an interview series featuring over 200 women without make-up, photo editing or filters that ignited a conversation surrounding beauty, confidence and self love. In 2014, she founded Raw Beauty Talks Society to support programs raising self esteem in youth. Erin is a Founding Partner of Free To Be Talks, a media literacy program for youth in grade 6-8 and currently sits on the board as a Founding Advisory Board member. She is also a board member of the YWCA Culture Shift Project. Her work has been featured in publications including Elle magazine, the LA Times and Marie Claire amongst others. She is a public speaker on the topics of beauty, confidence and self love and a frequent contributor to Huffington Post, being named as one of HuffPo Canada's Top 50 Bloggers.
Founder, W-T-Finances
As the founder of W-T-Finances, Chantel Chapman is considered the money teacher you have been waiting for. Renowned for her edgy, relatable and soulful mindful money guidance, her distinct disciplines make learning about money the antithesis of traditional schooling. Recognizing the need to explore the ties between addiction and money, Chantel help people heal, grow, and strengthen their relationship with their bank accounts. She is also the co-founder of School by K&P, an online school for creative entrepreneurs that also provides free education for marginalized communities across North America.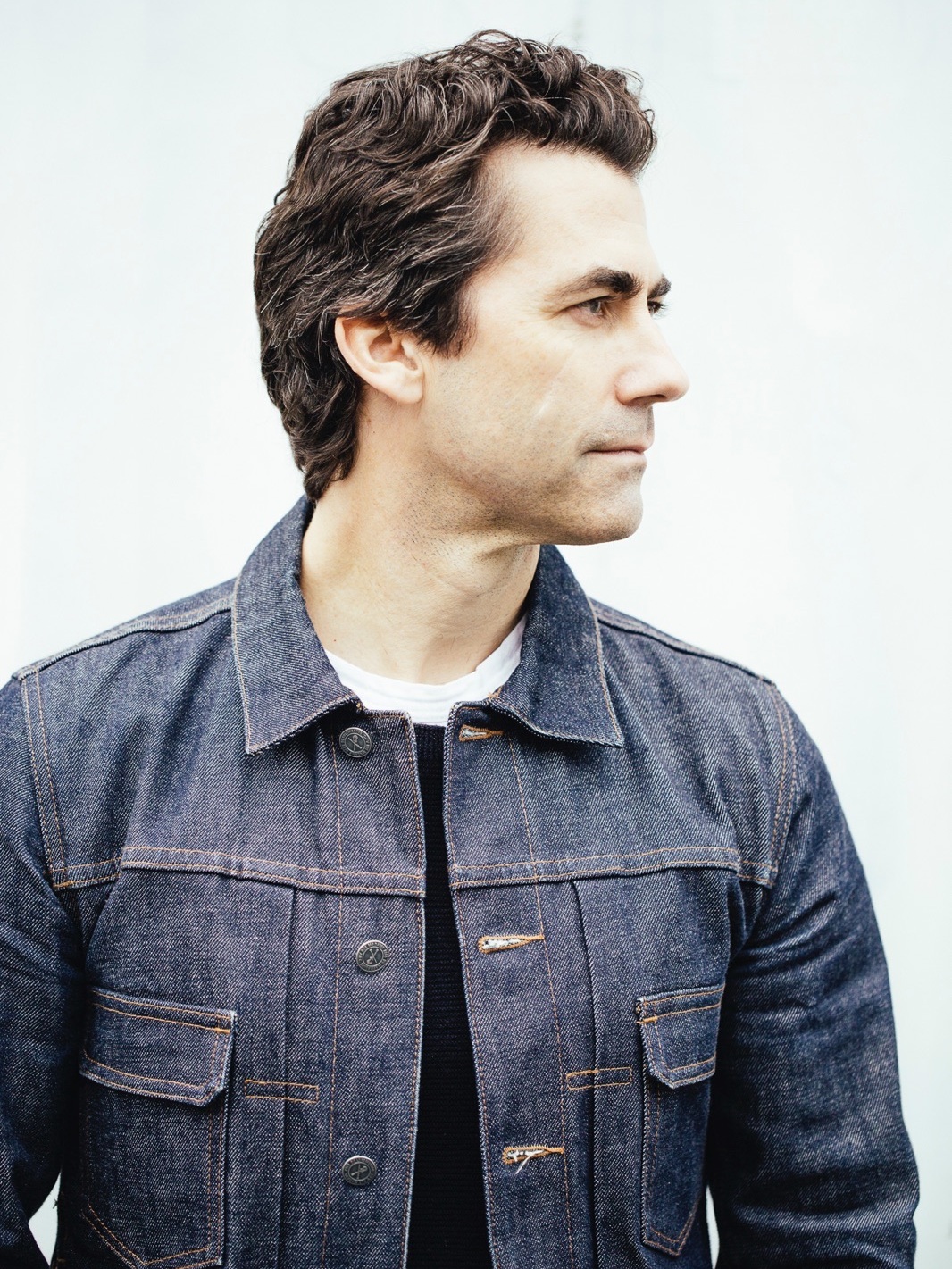 Entrepreneur
Mark is a thought leader, entrepreneur, speaker, board member and advisor with more than 25 years' experience in the technology industry. Mark joined his family business in the 90s to build the world's first Windows-based reporting tool, Crystal Reports. Crystal grew to employ over 2,000 employees and was acquired by Business Objects for $820M. Since his time with Crystal Mark has launched and exited three software companies including Indicee, Stytch and Symmetrics Mark is an avid surfer, musician, car collector & competitive aerobatic pilot. He has a Bachelor of Applied Science in Civil Engineering / Seismic Design from UBC.
Coach, Adventurpreneur and Guide
Following a career as a corporate heavy hitter with global airlines, Sue braved the wild world of entrepreneurship, starting her own companyTravelEdge, in 2000. TravelEdge has since become a multi-million dollar business, with Sue being recognized as one of the Top 10 Women entrepreneurs in Australia. She stepped down from her role as CEO in 2015 to ride a BMW superbike solo around the Pacific Northwest for three months, searching to find the harmony between head success and heart success. She is now a Guide, author and adventurepreneur, passionate about igniting purposeful life journeys in others.
International life guide and coach
Urszula is an international life guide, coach and speaker. She helps today's leading impact entrepreneurs and leaders get calm, clear and strong so they can do the important work they're here to do. With over 10,000 hours of people development, Urszula has worked with great teams from Lululemon, Simon Fraser University, First Nations and the federal government, and she's coached hundreds of clients from around the globe. Known for her powerful, simple approach, Urszula is who people call when they're ready to thrive.
Chiropractor, Instructor + Wellness Advocate
Dr. Genieve Burley is a Vancouver-based chiropractor and fitness instructor, recognized internationally as a wellness, anatomy and fitness expert. Genieve is an advocate of change and sits on boards in the community for cancer and accessibility to yoga for lower income earners, as well as organizing her own annual fundraiser, Cultivate Wellness In 2012, Genieve has been a guest contributor to international magazines and blogs, and regular on television appearances with respect to health and wellness from a chiropractic perspective. What excites Genieve the most is her passion about healing the planet, from a human perspective of waste reduction, better animal advocacy and healing hearts and bodies.
Founder, Soul Medicine
Elizabeth leads a life rich in simplicity. She experienced the profound healing powers of yoga, reiki and a plant-based diet following a chaotic period in her life that led to a state of poor physical and emotional health. This experience of true healing became the catalyst for a dramatic life change. She now lives to inspire remembrance of one's True Nature through her work teaching yoga and practicing body work (reiki and massage). Outside of the studio you will find her immersed in lush forests, communing with her bountiful garden and playing with her three young children.